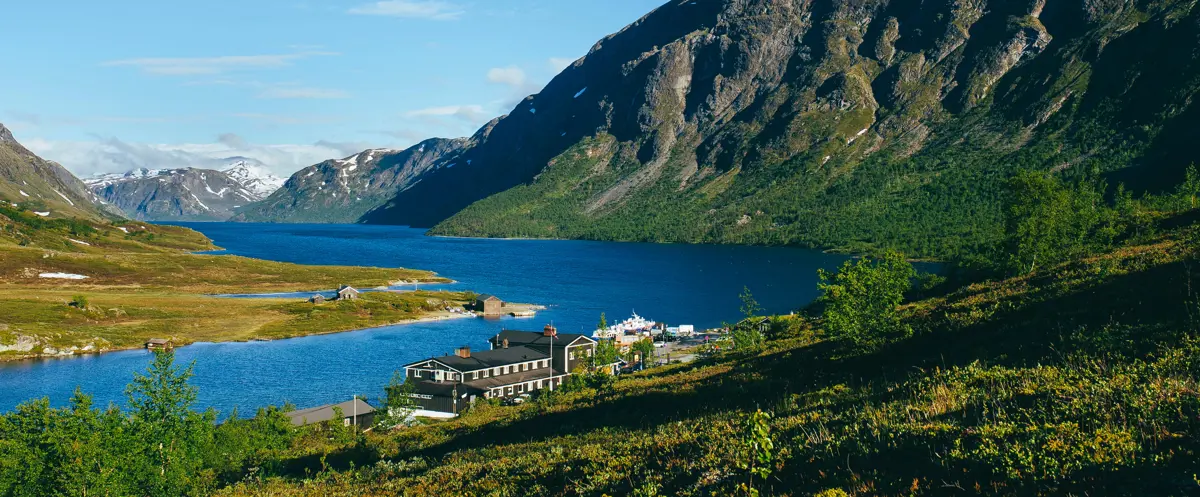 Gjendesheim - Adventures in Norway's Heartland
Surrounded by majestic Jotunheimen mountains and situated by the scenic lake Gjende at 1000 metres above sea level, Gjendesheim is the most visited mountain lodge north of the Alps.
Book your stay
We prefer that you book your stay in advance. We only accept reservations for full board stays with breakfast and dinner.
Book at hyttebestilling.dnt.no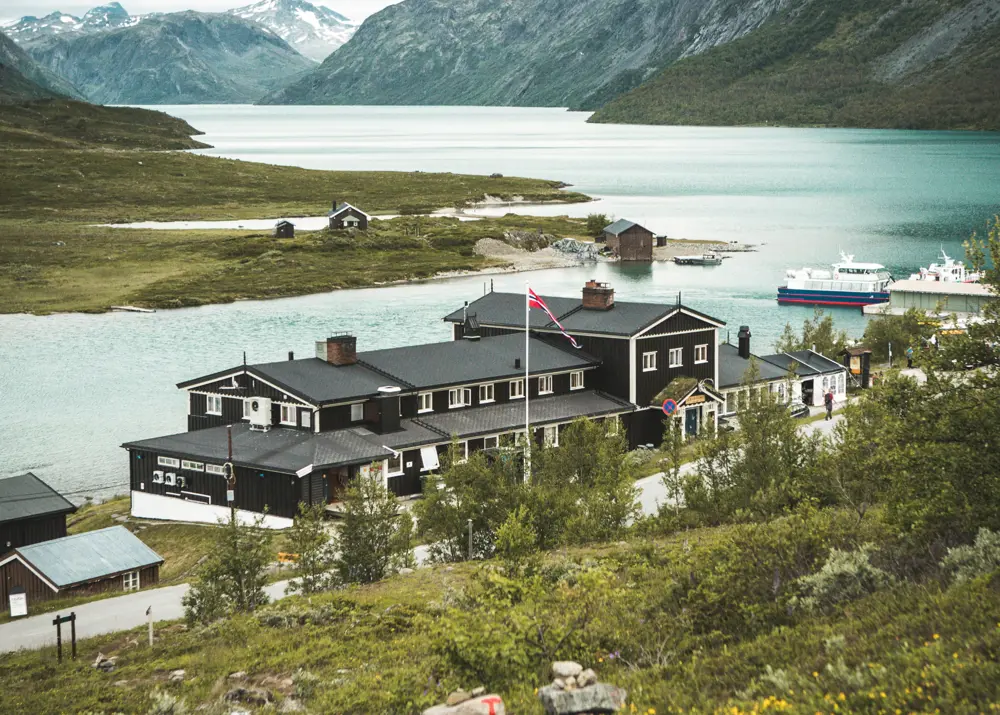 Book at hyttebestilling.dnt.no
How to get to our cabin
Gjendesheim can be reached by car or public transport.
How to get there - Winter

With car

Car road all the way to Gjendesheim through Randsverk (take the road through Gudbrandsdalen – see the description below under "summer").

Be aware: the road over Valdresflye is closed during the winter (opens around 1st of April). Find more info at: www.vegvesen.no

By bus

From April it's possible to arrive Gjendesheim by bus. Find your bus here.
How to get here - Summer

With car

You can drive all the way to the cabin. It is also possible to park at the cabin.

From Gudbrandsdalen (E6) you drive via Otta or Sjoa to Randsverk and on to Gjendesheim. If you come from Valdres, drive via Fagernes to Beitostølen and over Valdresflya to Gjendesheim.

By buss

In the summer season, there is a bus to Gjendesheim. Find the timetables and your departure at entur.no.
Below the famous Besseggen
Gjendesheim has a scenic location below the world famous Besseggen ridge, overlooking lake Gjende. The lodge offers easy access to adventures in fantastic mountain surroundings. Gjendesheim is an excellent place to spend your holidays, also for families with short feet and high outdoor dreams. Check out our activities, courses and events – and look forward to delicious local food with a spectacular view!
At Gjendesheim there is always room for our guests, but we preffer that you book your stay in advance here. The lodge offers 185 beds in 1-, 2- or 4- bed rooms. We also have dormitories in a separate house.
Gjendesheim is closed for some weeks in the late autumn/early winter plus spring time.